As experts in CBD products like pain management topicals, CBD oils and various other CBD formats, we at Koodegras are commonly asked a familiar question: What's the difference between CBD and THC? Many have heard of THC, which is the active ingredient in marijuana, and wonder how it compares to CBD.
The answer: There are several major differences, both in terms of the legality of these active ingredients, and the effect they will have on your body. Even if you think you're well aware of these differences, it pays to understand the specific science and how these two compounds impact your bodily systems – here's a quick primer on how CBD and THC differ in a few important areas.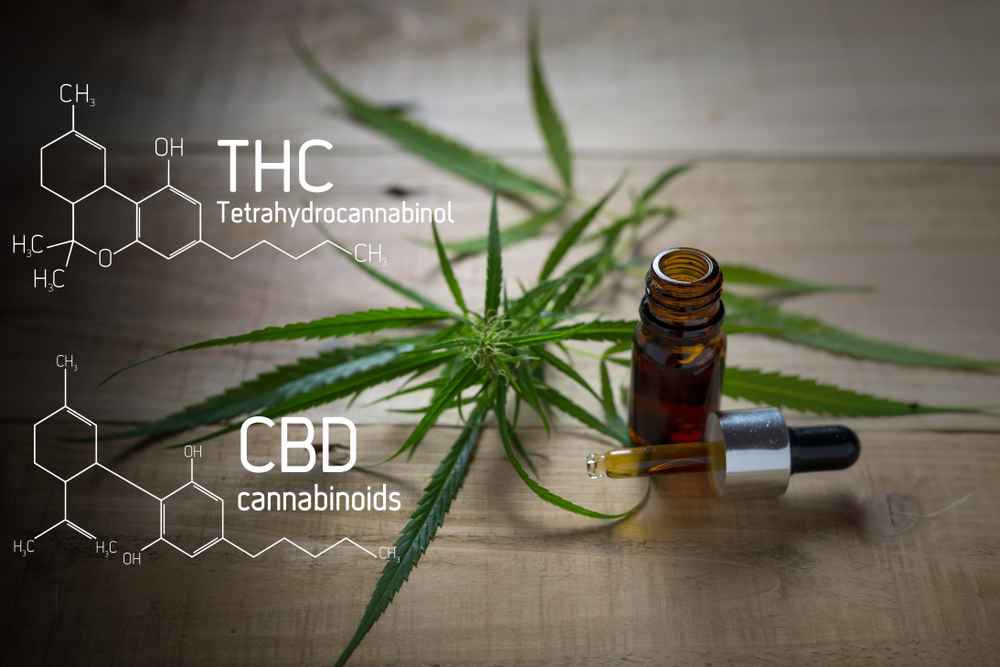 Psychoactivity and "High"
One of the primary differences between the two compounds is that THC has psychoactive properties while CBD does not. This difference speaks to the varying avenues in which these compounds interact with the human body.
Specifically, THC, or delta-9-tetrahydrocannabinol, is a compound that binds directly with specific receptors in the brain well known to produce a psychoactive effect. This is the "high" many are familiar with that comes from traditional forms of marijuana use – but not all people want that high.
This is where CBD, or cannabidiol, comes in. CBD does not bond directly with the same receptors as THC. Instead, CBD brings powerful therapeutic effects without any altered consciousness or "high" sensation. In fact, it has been shown in studies that CBD may inhibit THC from binding to its associated receptors in the brain thereby decreasing the "high" associated with marijuana and THC. While both compounds can have a significant impact on pain management and many other areas of human health, THC comes with a psychoactive effect, while CBD does not. Moreover, the "high" associated with THC often brings an increase in appetite (the munchies), which can often exacerbate the side effects and the psychoactivity of THC and marijuana.
Legality Areas
The other primary difference between these compounds is legality. Since the 2014 Farm Bill, CBD is federally legal across all 50 states. Moreover, since CBD is not a banned or psychoactive-inducing compound, it will not show up on a drug test. All drug tests are searching for THC, not CBD.
On the other hand, THC is illegal at a federal level. While more and more states are passing legislation for the medical and recreational use of legal marijuana, there remain impediments here – particularly at the federal level, where the substance remains a schedule I drug with no medicinal benefits (according to the government's drug schedule regulations) along with the likes of methamphetamine, LSD, heroin, etc.
Looking Forward
Legality is an area that's under regular scrutiny and change, however, including in upcoming election cycles. We've seen multiple states change their legality programs for THC within the last few years – including Utah, which now has a limited medical THC program for patients of certain qualifying conditions. For those who are interested in both sides of this spectrum, it will be prudent to keep an eye on public legislation and further developments in these areas over the next several years.
For more on the difference between CBD and THC, or to learn about any of our CBD store products speak to the staff at Koodegras today.