Whether it's due to more people talking about them, greater rise in demand or some other reason, myths about a given product or service tend to become more common and pervasive when said product or service increases in popularity. The more popular something is, the more common misconceptions are about it – and sadly, this goes for CBD oil products that are exploding in popularity in recent years, but also seeing their share of unfortunate myths spread around.
At Koodegras, we're here to not only provide our clients and customers with the best non-GMO, organic, hemp-derived CBD products like our pain management topicals and various CBD oils, but also to provide expertise and proper resources on CBD and all its benefits. We consider it our mission to educate as many people as we can in regards to the potential health benefits cannabinoids can provide. We've helped debunk CBD myths for many of our new clients, and we're here to do the same for anyone who wants the proper information on these products and their numerous benefits. This two-part blog will debunk several prominent CBD myths once and for all.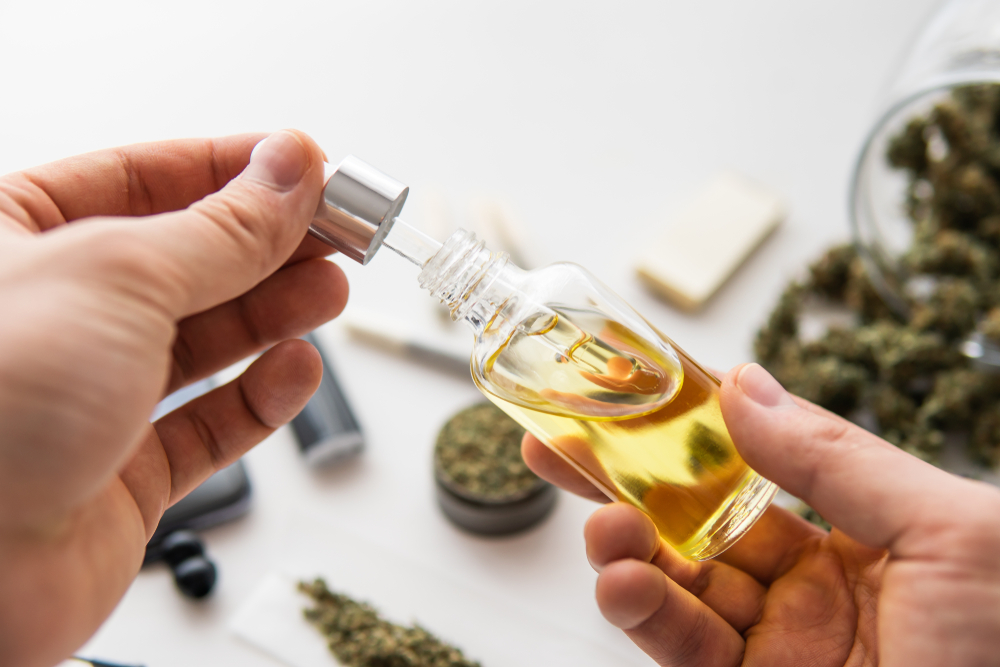 Myth #1: CBD is Illegal
As of this writing, this myth is literally as false as you can get: CBD is federally legal in all 50 US states, with no restrictions. The only major qualifier here is that CBD must be purely industrial hemp-derived–meaning it contains less than 0.3% tetrahydracannabinol (THC), the compound in marijuana that produces a euphoric 'high'. At such low levels, it is virtually impossible for someone to have a prominent psychoactive effect. However, at Koodegras, we don't even tolerate that legal 0.3% THC in our products. We are strictly concerned with the medicinal benefits of CBD and the other cannabinoids, not including THC, as many of our clients and customers are tested regularly for their job and cannot have THC in their system. This is an extra layer of peace of mind for our customers and clients where they can be assured there are no detectable levels of THC in our products.
Myth #2: CBD Gets You High
Moreover, because CBD does not contain THC, as previously noted, it also instantly debunks another common myth: That CBD gets you "high" while using it. CBD has no psychoactive effects, unlike THC, meaning there is no associated high involved. CBD may have minor neurological effects, such as calming, relaxing, or general happiness, but these do not cross over into psychoactive effects.
Myth #3: All CBD is the Same
There's also a strange assumption that all CBD is equal – no matter where you purchase it, it will be the same quality and produce the same effects. But this is not true; in fact, in a lot of ways CBD is currently in its 'Wild Wild West' phase, where it seems every company and every brand on the planet wants to throw some CBD in their product(s), slap the acronym CBD all over their labels and bump their prices (and profits) through the roof. Unfortunately, many of these brands do not necessarily care about the medicinal benefits of CBD to the end user, they are simply looking for a quick margin and profit boost. At Koodegras, we have always cared deeply about our customers and the products we provide to give the best possible cannabinoid/CBD experience possible. We source all of our raw products as locally as possible, our raw products must always be organic and non-GMO, and our laboratory scientists use only the good manufacturing practices (GMP) outlined by the State in order to ensure our products are up to the standard we have maintained for several years.
Myth #4: CBD and Marijuana Are the Same
This one relates to myth number two listed above: Because CBD does not contain THC or any other psychoactive ingredient, it is notably different from marijuana. There are also several other differences, such as the form of ingestion (while it can be vaped, CBD is almost never smoked, while THC almost exclusively is smoked).
For more on the common myths out there regarding CBD products, or to learn about any of our CBD oils with the proper information, speak to the staff at Koodegras today.