In part one of this two-part blog series, we went over some of the basics on how CBD is extracted from the cannabis plant. CBD, or cannabidiol, is derived from this plant – but the methods for doing so are varied, and involve removing the proper chemical compounds that are desired while also filtering out plant sugars, waxes and various fibers that are not beneficial.
At Koodegras, we're happy to not only provide all the latest in CBD topicals, CBD oils and other CBD products, but to help educate our clients on the benefits of these solutions and how they're created. Part two of our series today will go over several of the other extraction methods that are available for CBD, with some pros and cons on each and info on when each of them might be used for extraction.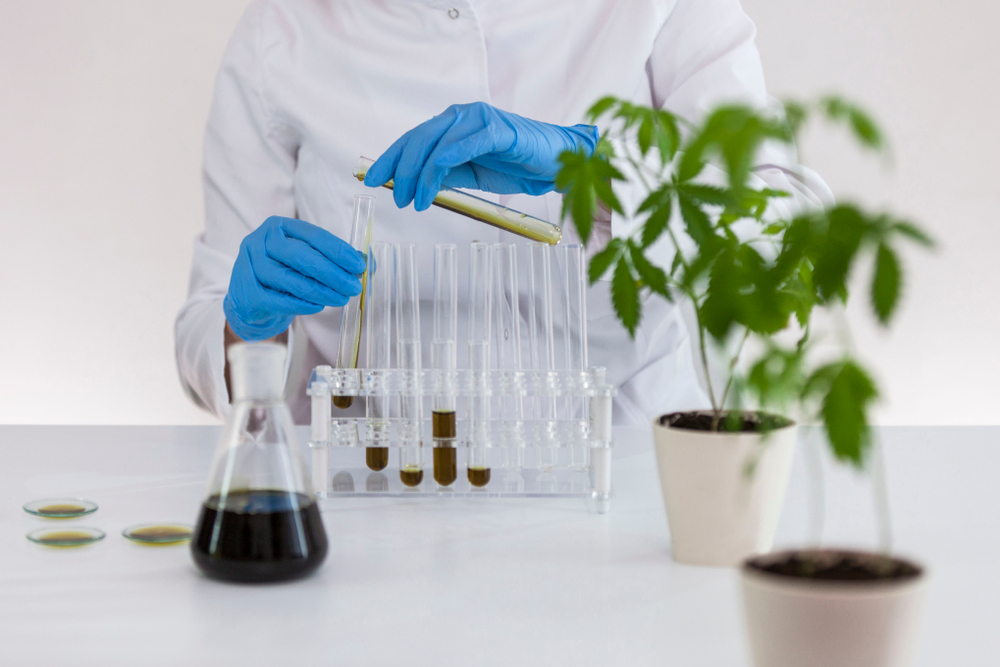 Organic Solvent
The least expensive extraction method for CBD is using an organic solvent, which will be a compound like butane (the most common), propane, alcohol, ethanol, hexane or even ether. These solvents have varying degrees of safety and toxicity associated with them, a major area extractors have to be aware of.
Solvent-based extraction involves soaking the plant material in the solvent. The liquid runs through the cannabis plant, pulling the cannabinoids and terpenes from the flower. Once enough cannabinoids have been collected, the liquid is heated in a special dish, evaporating it and suspending the extract in a carrier oil.
Organic solvents are great due to their efficiency, low price and lack of need for expensive machinery. They're also more bioavailable than other formats. On the flip side, they can be dangerous if not performed with the proper precautions, often leave residual solvent in the cannabis oil extract, and they may leave certain amounts of unwanted plant material in certain cases.
Vegetable Oil
Another method for extraction, one that is sometimes used as a home CBD extraction method, is the use of vegetable oil. Various varieties of cooking oil can also be used, including olive oil, coconut oil, almond oil, sunflower oil and others.
These oils work as solvents in a similar way to what we went over above. This is an easy and inexpensive method of extracting CBD – however, it's not as common among professional CBD manufacturers, as it's not a very efficient process and tends to produce products with shorter shelf lives.
Dry Ice
Finally, a bit of a more time-consuming method here involves using dry ice to pull CBD from the plant material. This is a cheap and safe process, but one that requires hand-grinding of buds and some significant time. This is another method that isn't so common among professional manufacturers due to the relative inefficiency associated with it.
For more on how CBD is extracted, or to learn about any of our CBD products or services, speak to the staff at Koodegras today.