In part one of this two-part blog series, we went over some of the common myths that have sprung up over the years regarding CBD. Sadly this is an area where there's lots of misinformation and stigma out there, but it's important for those who might consider using this beneficial substance to understand the realities involved.
At Koodegras, we're happy to offer not only a wide range of CBD products, including pain management topicals, sublingual CBD tinctures (both oil- and water-based), and numerous others, but also valuable information and education to clients and prospective clients regarding how these products may be beneficial for your unique health goals/circumstances. In today's part two of our series, we'll go over a few additional CBD myths that have grown and spread over the years since CBD became popular, setting the record straight so you have the right information.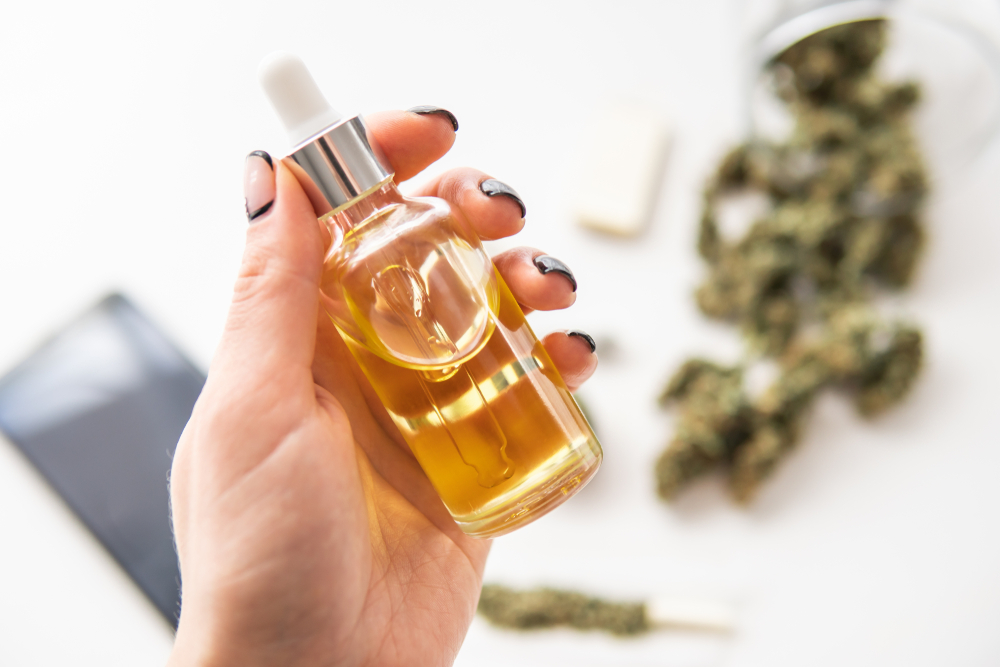 CBD is Addictive
The myth that CBD is addictive tends to come from plain old laziness, making it one of the most unfortunate misconceptions out there. Some simply assume that any foreign bodily substance creates an addiction because they've heard about this sort of thing happening with certain drugs or other substances – this just isn't true, and CBD is a great example.
Not only is CBD not addictive – the World Health Organization has confirmed it is non-habit-forming and does not create abuse or dependence effects – it actually may help limit such dependence from other substances. Early research indicates that CBD may be helpful for those suffering from withdrawal due to cigarettes or opiates. We have seen firsthand how impactful CBD can be for those attempting to get off of powerful, addictive, and often harmful (over long periods of use) prescription medications.
CBD Requires a Prescription
Nope! Once again, this might be an area some naturally connect with medical marijuana – in states where such programs are in place, patients will generally require a doctor's prescription for those products. Even some doctors do not realize CBD does NOT require a prescription — we often receive prescriptions from doctors for CBD for their patients. While extremely encouraging that doctors are now recommending CBD to their patients, a prescription is not needed. Furthermore, while we recommend at least asking your physician about CBD with respect to your specific health goals, you are not required to even visit a doctor before trying CBD.
CBD Didn't Work Once, So it Never Will
CBD is a substance that's known to have different effects for each person, meaning you should not expect your results to match someone else's results. One common occurrence down these lines: You tried CBD once for a given need and it didn't work. That means it's useless for you, right?
Wrong. There are numerous cases where this exact situation has taken place, and the customer gives up on CBD. CBD is a naturally occurring compound in your body until around age 20-30, where researchers have found endogenous (made by the human body) cannabinoid production begins to taper off. Thus, it is important to supplement your body's endocannabinoid system (ECS) with CBD (and other cannabinoids such as CBG, CBN, CBC, etc.) in an effort to alleviate a myriad of conditions such as anxiety, pain, sleep, and many more. Depending on your age, you may require a larger dose, or you might need to take your dose consistently over a longer period of time. Typically the older you are, the more removed you are from those endogenous cannabinoids being made by your body. Thus, older people typically require a larger dose of CBD over a longer period of time as you need to re-saturate the receptors in your ECS with cannabinoids in order to see the amazing benefits CBD has to offer.
Now, let's say you have tried CBD before and did not see the results you have heard or read about. This could be due to a whole host of reasons, as mentioned above, not the least of which is dose and source. Every person is unique, and thus their CBD requirements, in order to see results, is also unique. Moreover, owing to the short history of the CBD industry in America, there are tens of thousands of fly-by-night CBD companies claiming to cure you of all that ails you. While CBD has tremendous health benefits, shady marketing and misleading claims have become ubiquitous in this industry. It is extremely important, when considering a CBD product, to ensure it has a certificate of analysis (often referred to as a 'COA') from a third-party lab indicating exactly how much CBD is in the product you are purchasing, and that it is free of microbials, pesticides, heavy metals, and residual solvents. All of Koodegras' products have a COA to ensure we continue to offer the best CBD products available.
All of the CBD in Koodegras products has been extracted from our trusted,  local sources and has been sourced from organically-grown, non-GMO industrial hemp. Our goal, from day one, has always been to help as many people enjoy the tremendous health benefits, incurred from CBD supplementation, we have seen first hand. For more information about the dose requirements for your specific health goals, or for any additional information regarding CBD, please stop by any of our three Koodegras locations where our professional staff will be more than happy to take as long as we need to ensure you are getting the right CBD delivery vehicle/product at the right dose.